Home
MyGraphic
SpecialeFeste
IndexHalloween
Copyright © Charlieonline.it 2002 - 2023
Tutti i diritti riservati

Benvenuti nella sezione Speciale Halloween

Tutorials Halloween

Alcune delle immagini usate per i miei lavori sono stati reperiti in rete
e sono copyright dei rispettivi autori.
(Some images used for my graphics were found on the net and are copyrighted by their authors.)

Altre sono state create da me per i miei scrapkits e sono...
(Others have been created by me for my scrapkits and are...)
Copyright © Charlieonline.it 2002 - 2023
Tutti i diritti riservati
www.charlieonline.it

Per chi esegue i miei tutorials, poche regole d'uso QUI o: QUI
(Before doing my tutorials Please read my TOU's)
Ringrazio
Nina
di
LorettaB
e
Mike
di
MikeVBA
per aver rielaborato il codice thumbnail.
I have to Thank
Nina
by
LorettaB
e
Mike
by
MikeVBA
for working thumbnail code.

My Tutorials are Registered at TWI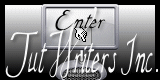 Oggi 5 dicembre 2009
entrando nel forum di TWI ho trovato questa sorpresa:
**The next person for an award is charliegraph from Charlieonline.it
Not only is this lady generous with her own scraps and elements
she also has technique tutorials to show you how to make them,
thats what technique is about, teaching the newbie
how to do it for themselves.
Katra WBA**


If you like write a message to my
"Contatti"
Se hai dubbi o ti servono chiarimenti posta un messaggio nei
"Contatti"
Grazie!

Layout e Grafica

Copyright © Charlieonline.it 2002 - 2023
Tutti i diritti riservati
Torna all'inizio



Questo Sito è pubblicato sotto una Licenza (This website is licensed under a)

Creative Commons Attribuzione - Non commerciale - Non opere derivate 2.5 Italia License
.